Roelofsen Equon – a brand new innovation in horse transportation!
Get your equestrian boots ready and secure your saddle tightly! Falsterbo is once again hosting one of Scandinavia's largest equestrian events! We at Global Trucks are fortunate enough to exhibit some of our models, and we are particularly excited to showcase the Roelofsen Equon!
For more than 35 years, Roelofsen has been developing customized transportation solutions. Their latest creation, the Equon, is an impressive result of many years of experience. This horse truck is designed to meet the needs of every horse lover and is proudly manufactured in Raalte. With exclusive materials, modern techniques, and fine craftsmanship, you can rest assured that the Equon delivers exceptional quality.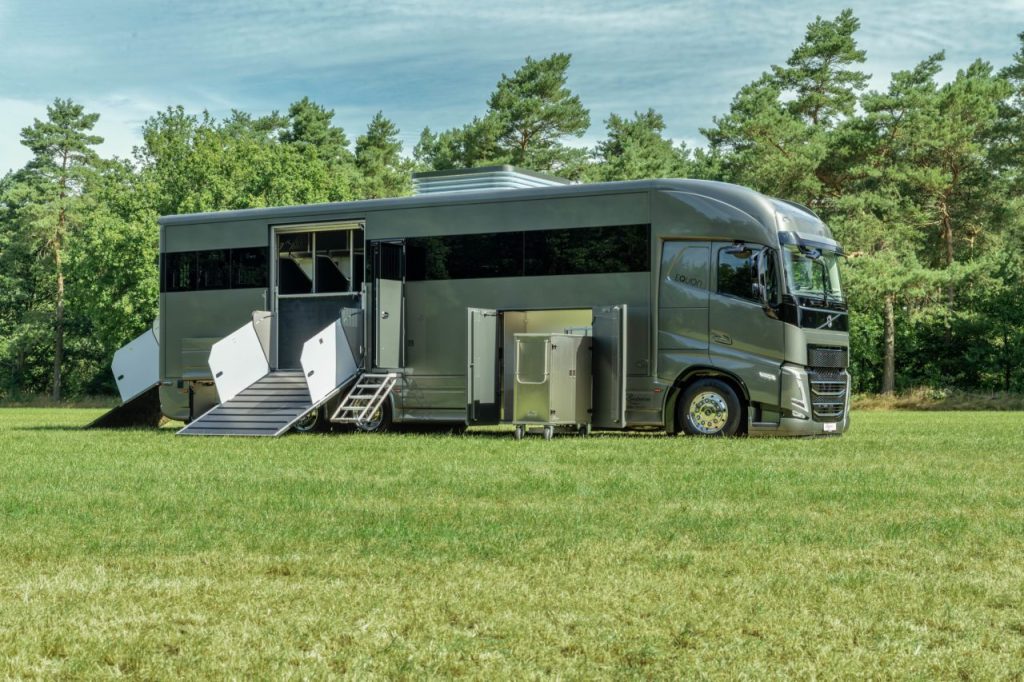 The brand-new design of the horse compartment in the Equon is particularly impressive. The safety and comfort of the horses have been the focal point throughout the development process. The horse compartment has been equipped with innovative features and modern technology to ensure that your horses travels in safety and style. With the Equon 6 model, you get a spacious horse compartment that can accommodate up to 6 horses, while the living area has a practical pop-out function. For extra space and ventilation, the area above the bathroom is equipped with a smart pop-up roof. This allows your horses to enjoy a comfortable and secure journey!
In addition, Equon offers a range of advanced features to enhance your travel experience even further. A completely redesigned domotics system makes it incredibly easy to use the various systems in the horse truck. You can easily unlock the exterior door with a touch panel by using your own unique code. This provides an extra layer of security for you and your horses.
Roelofsen Equon takes horse transportation to a new level with its revolutionary innovation and equine safety. Experience the impressive quality, functionality, and comfort for yourself at our booth at the Falsterbo Horse Show!
Used horse trucks available
At Falsterbo, we are exhibiting some of these top-notch models from Roelofsen. Get in touch for more information!
Volvo FH 500 RR6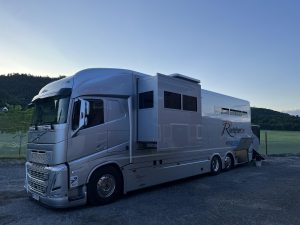 Odometer reading: approx. 20 000 km
Model year: 2022
Volvo FH 500 RR6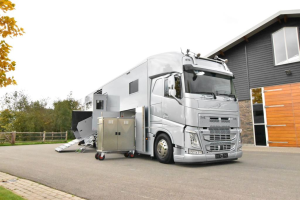 Odometer reading: approx. 45 000 km
Model year: 2021
Volvo Roelofsen RR6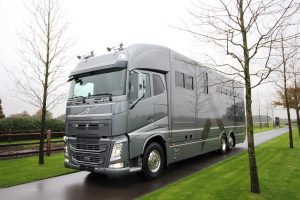 Odometer reading: approx. 10 000 km
Model year: 2020
Scania S520 V8 RR7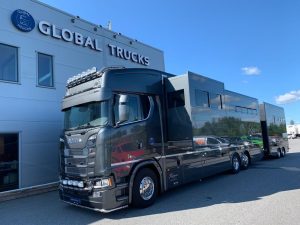 Odometer reading: approx. 45 000
Year model: 2020